Rosalia Tignini Verdun Fine Art Artist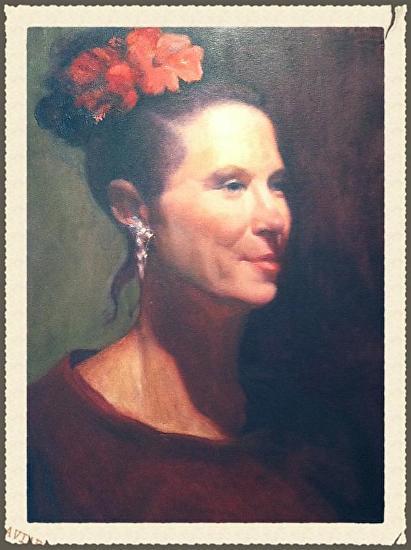 Welcome to my website.
I invite you to browse through the artwork located on this site.
My portraits and figurative work are executed in the studio with a model or a client as well from reference photos.
My still life from a setting in my studio.
My landscapes from my reference material.
The plein air paintings were painted on locations.
If time and whether did not permitted to complite the painting on the same day
I will be finished it in my studio
from my reference material.
I like to created Digital art
is very affacinated to me and I enjoy it very much.
Thanks for visiting my website.
Ciao`regards to all of you.
Portrait of a lady with a red flower on her hair ,was executed in the studio with a very good and professional model !
And than finished from the photo in my studio.
It was awarded for:
First Place an Honorable Award in 2012
New Jersey Union County SC Art Show
Award of Excellence by Millburn Short Hills Art Association 2012
Feel free to contact me by clicking on "Contact the Artist"
Contact the artist for this art work.
Copyright Rosalia Tignini Verdun
All Rights Reserved